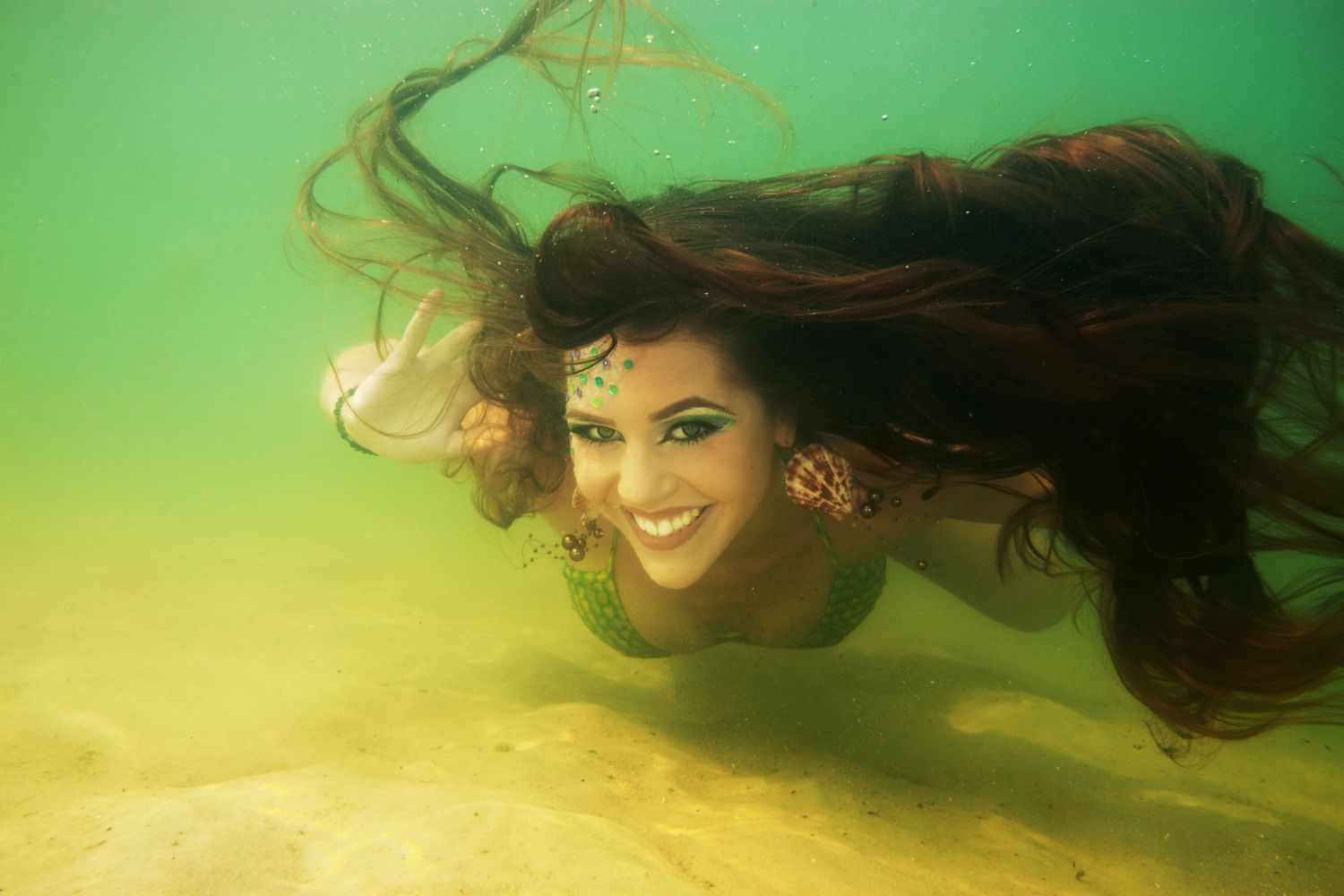 You are in front of the camera:
I can offer you the experience of this special shoot - get your photos taken underwater. . Even in a Mermaid outfit? No problem. Due to my diving experience and passion for underwater photography, everybody can get his/her underwater photos taken. I am also a diving instructor and can guide your through this experience (and below).
Such a shoot will not take place on a 50m deep wreck but in a depth of 1-2 meters and you do no need a diving licence. Underwater shoots can take place in openwater (sea or lake) or in a pool (indoor / outdoor).
You are behind the camera:
You would like to take your own underwater photos? You have an underwater camera or a housing for your camera and do not want to go the first steps in underwater photography alone?
As diving instructor and underwater photo instructor I can provide you with the knowledge and skills you need for that:
How do I take photos underwater – Theory session
How to prepare the photo equipment and how to maintain it?
Advice for retouching the photos
Advice on additional equipment
If we dive apnoe (holding our breath) you do not need a diving certification and a valid medical examination. Professional underwater housing, flashlights and camera can be rented for the course, too.